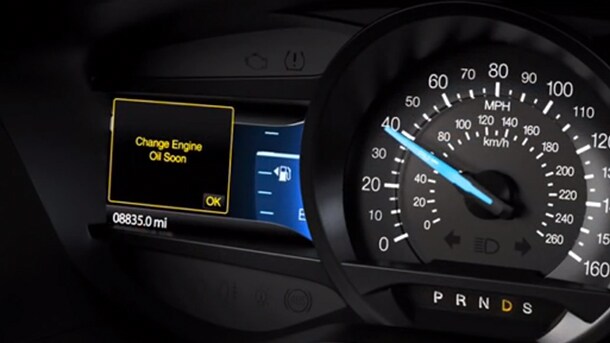 At Prince Automotive Group we know everyone is busy. Whether it's your business, family or hobbies, it's often difficult to juggle all of life's smaller details such as maintenance on your vehicle.
But missing a recommended maintenance can likely cause an inconvenient and possibly expensive repair down the road. Regular oil changes, for instance, help ensure your engine can perform at its best, and thankfully Ford has made scheduling oil changes easy to remember.
The Intelligent Oil-Life Monitor (IOLM) system analyzes your vehicle's data to determine the recommended time to change your oil based on how your vehicle is used. It also helps you avoid unnecessary oil changes by considering several factors in its calculations. How does it let you know? By simply displaying a message in the information display of your vehicle. All the driver needs to do is schedule an oil change when they see the message.
How Ford's Intelligent Oil-Life Monitor system works
The Ford IOLM system is a software based, algorithm-driven device that takes into account certain driving habits and driving conditions such as temperature and driving terrain. If you live in the mountains, you will likely encounter more severe driving conditions and require more frequent oil changes than you would in warmer, flatter regions. Residents of Douglas, Baxley, Waycross, McRae and Fitzerald, for instance, will have a different maintenance schedule than those who live in northern GA  regions. 
The Ford's IOLM meter is located on the information display on the dashboard, and will count down from 100% oil life to 0% oil life as you continue to drive the vehicle. Around the 15% threshold, the computer will remind you that an 'oil change is required,' giving you enough time to schedule a service. Do not wait until the indicator reads 0% -- you will risk severe damage to the engine. 
Schedule a service today with our certified technicians to ensure that your vehicle lasts like it should despite your busy lifestyle. Our service department is convenient and hassle-free, allowing you to concentrate on life's bigger details. Be sure to check out our Service Specials before you stop by.