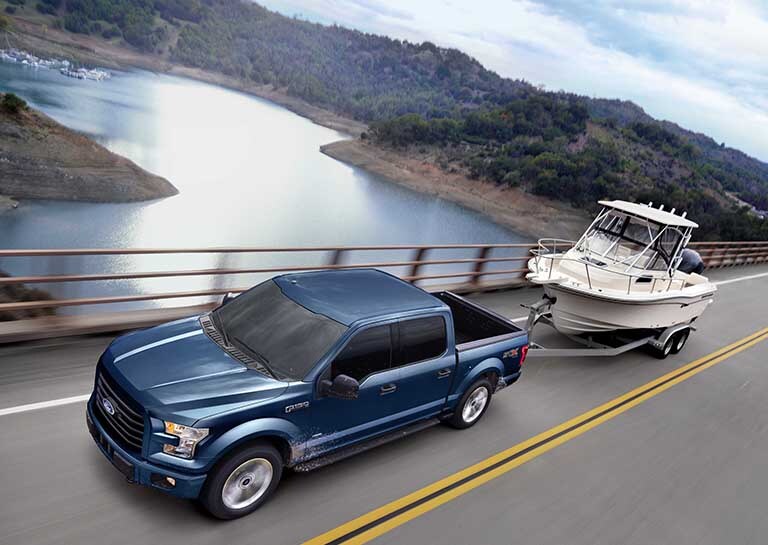 Extra Peace of Mind
Your New Vehicle Limited Warranty comes with a 3 year/36,000 mile bumper-to-bumper warranty and a 5 year/60,000 mile Powertrain warranty. Please be sure to thoroughly read your Warranty Guide so that you are fully aware of what is and what is not covered when you purchase your new Ford vehicle. 
For those of you who would like additional coverage on your new or used Ford vehicle, our dealership does offer the following plans to provide peace of mind protection for up to 7 years. These are available at time of purchase only. 
TireCARE
TireCARE protects your tires and wheels from everyday road hazards. This means you are covered if your tire is damaged by metal, nails, glass, debris, potholes or pavement damage.
DentCARE
When you're in a parking lot and a cart hits your vehicle, you'll be wishing you purchased DentCARE. DentCARE protects your car from propelled rocks, metal, or other road hazard debris, and offers paintless dent repair that removes minor dents, dings and creases. 
WindshieldCARE
With WindshieldCARE, repair of minor chips and cracks is convenient and easy. There is no deductibe and no limit on the number of claims. Repairs can be completed at your place of work, home or at the dealership. 
TripleCARE
This is for the driver who wants it all. Three plans in one: TireCARE, DentCARE and WindshieldCARE with unlimited mileage and up to 7 years of coverage. No limits on the number of claims, and no deductible.
Contact our Finance Department
to get a thorough review of every plan that we offer so that you can find the perfect plan to match your lifestyle. We are happy to go over any questions and details with you and make sure you are making a well-informed decision.